In my almost 15 years of working experience, something that I really appreciate is that I had the chance to learn from every industry a few lessons that shape my life, not only professional but also personal because in the workplace, we are not just working with systems, PowerPoint presentations, Datasheets, protocols, or code, we are working with people with different backgrounds, experiences, and knowledge.
So, today if you are starting or looking to work in the tech industry and you are a non-tech, these 5 skills are going to help you, so you can have a better experience and thrive.
1. Growth mindset
This skill is going to be helpful in any other aspect of your life. For me, a growth mindset has to do with the idea that skills can be developed, so you are willing to learn more and embrace challenges, also you are going to be open to receiving feedback and learn from that and be inspired by the success of others and not intimidated or jealous.
You must remember that effort is a path to mastery, so we all need to put discipline in some daily activities, but first, you need to:
Review yourself, where you are right now, where you want to lead and what skills you need to do it.
Create a few, but meaningful goals so you know what to focus on.
Plan, and block on your calendar at least 20 minutes every day to work on these skills, one by one.
If you need help defining your goals check this video that one of our People Experience Coach, Camila Bustamante made a few months ago:
2. Adaptability
Adaptability means being flexible and adjusting to changing factors. Being adaptable is highly valued in almost all workplaces and industries, mainly because every day we must face many unpredictable situations.
However, when I talk about being adaptable, I would like to make emphasis on the ability to develop other soft skills like:
Organization
You need to keep your work life organize, for example you can:
Keep a clean desk
Organize digital files in a system that helps to be easy to find
Update your calendar, even you could block not only your meetings but also time to work on specific tasks or time to study
And most importantly, take advantage of the opportunity to learn the methodologies and tools used by Project Managers, so you learn more about the tech industry and, without a doubt, you will learn to better estimate the time needed for an activity, and in this way, you can improve the organization of your daily activities.
Problem-solving skills
These skills are very required on tech job descriptions, but also will help you determine the source of a problem so you can be able to find one or many effective solutions. You will be less reactive and more strategic about your approach to so many situations. There are many skills related to these, like:
Active listening
Research
Creativity
Team building
Decision making
Teamwork
Teamwork is essential to your success no matter the industry. Working well along with all your ecosystem (clients, colleagues, interns, managers, etc.) will help you complete tasks efficiently. Most of the companies that focus on creating and developing these skills have a healthier workplace, so you can also develop these skills and promote these activities in your day-to-day.
Communication
It allows us to exchange information in different formats: chats, emails, phone calls, etc. So, develop these skills will also require active hearing from you and probably you already experience that communication is challenging, especially when is not in person, because we are not allowed to use non-verbal cues like facial expressions, articulation, body language, etc. In this case I'll recommend to you always consider your audience and what could be the best way to share your message, for example, using emojis in a conversation or in some case will be better make a video call and not just an email.
3. Experimentation
If you are like me, probably you may have worked in an environment where mistakes were punished and not seen as a learning opportunity. And these environments probably lead you to give responses like "there are too many variables" because you want to protect yourself from any possible problems ahead.
But, when you are in a tech environment, you will notice that some methodologies like Design Thinking or Agile, aren't just a "nice thing to have" in planning, or a "nice excuse" to do a workshop, these methodologies really live in the mindset of the people who work there, because in the path to digital transformation, in order to use a new channel, learn new technologies, and achieve something new, you will find that experimentation is the way.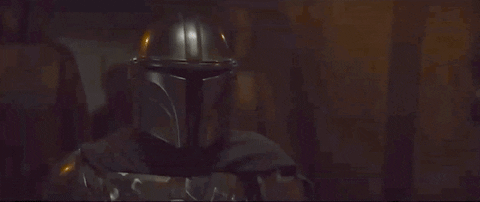 And you must do your part of the work, and I'll recommend you make a plan that includes tasks like reading the knowledge base or even doing training, doing documentation that let you see the setup and adjustments, make weekly or daily reports to check the performance and if something is not working, even review the original plan and not just make superficial fixes.
4. Data Centricity
What can I say? I'm a big fan of data. The more data you have, the bigger is going to be your view of the universe. But data must share a story to be helpful, maybe your work will have nothing to do with collecting or processing data, but probably at some point, you will need to rely on data to make some decisions.
So, you need to feel curious and listen to what data has to share, and probably is going to change your view of your company, industry, business, or even the world. That's why you need to train your brain to analyze, observe, stay away from bias and be part of a culture that appreciates Data and uses it to make decisions.
5. Agility
Before joining Applaudo, I had the idea that Agile was about being fast, but after a few months of working here, I learned a lot about values, practices, and principles. I'm not an expert, but if you want to learn more, I highly recommend reading this article on our blog:
But, in my day-to-day working with tech and other non-tech people I can see that Agile Mindset is part of our every day, is part of our environment and routine, and the result that I more appreciate is that I'm not feeling any more burnout because we stay away from things like feeling that everything is urgent; instead, we work on planning, being flexible and focus, review the results and adjust. Because success is not an overnight outcome, it´s all about every small, incremental but tangible and visible outcomes
These are some of the learnings that I get working as a non-tech in a tech world and are helping me to get a better experience not only learning about the industry but also letting me work better with my coworkers (they are great super tech and non-tech stars) and making the best of these experiences.
I hope all of these be helpful to you too and when you feel ready join us in the #BestPlaceToCode 😉
About the author
Reyna is a Digital Marketer with more than 12 years of experience working with brands from different industries in LATAM. She believes that the world is a better place when we share our knowledge and when we have a growth mindset while finding our vocation.